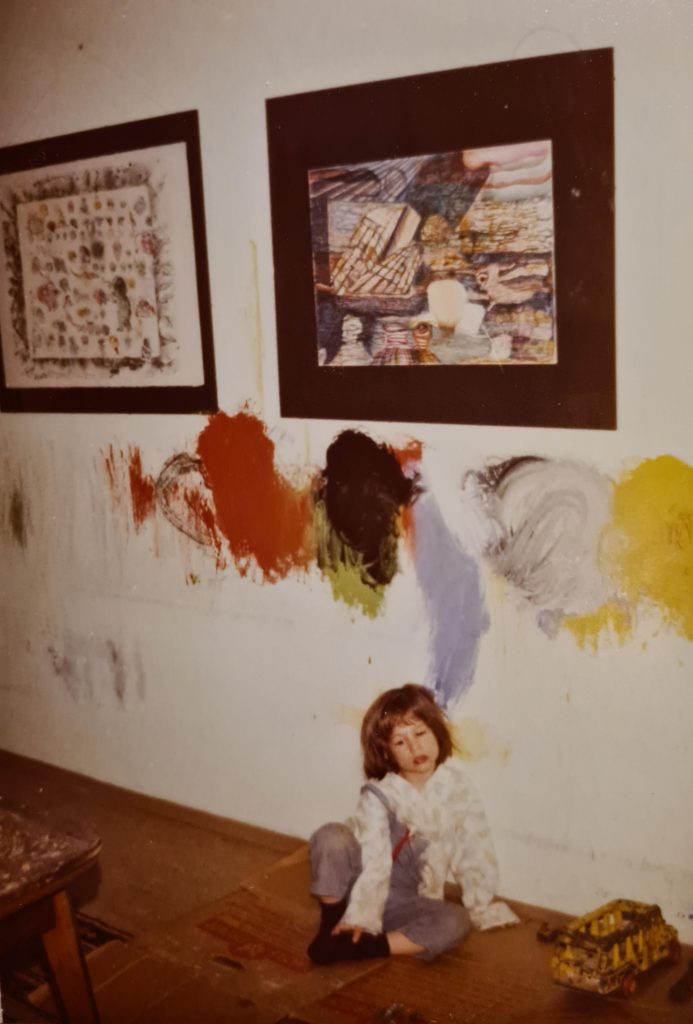 It´s kids Time! 
Do your kids like to paint? Then drop by our Gallery (do not forget to register!): Friday 3rd to Sunday 5th December (every day from 2 pm to 4 pm).
Lock the date in: Sunday at 5 pm it´s awards time for the best painter in Town! Maximum 5 children per 2 hours session:
Registration required.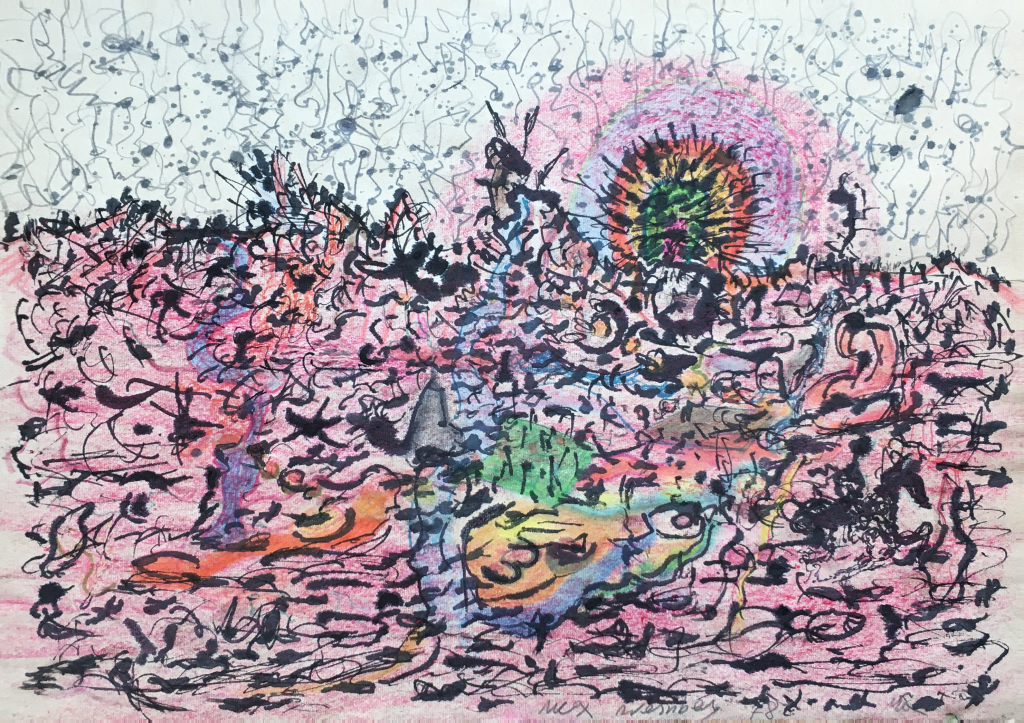 Max Weinberg: "1959 in Alt-Rödelheim"
A glimpse into Max Weinberg's new life in Frankfurt am Main: pictures from the 1970s and the 1980s.October 21 – November 14, 2021
VIP Preview on October 21 5PM – 9PM only with this invitation!
Opening hours: Thursday – Sunday 1PM -7PM

The event will be held in compliance with the currently valid Corona regulations!
Atelier Max Weinberg: back to Ostparktraße…
December 9th to 22nd 2021.
With Beethoven music, chaos, and colors, we offer a small leap back to the most beautiful time of Max Weinberg in Ostend. Browse through numerous pictures, sketches, lithographs, collages, photos… in peace and quiet.